VA Launches Hotline to Answer Questions on VA Health Care and Benefits for Women Veterans
The Department of Veterans Affairs has launched a new hotline — 1-855-VA-WOMEN (1-855-829-6636) — to receive and respond to questions from Veterans, their families and caregivers about the many VA services and resources available to women Veterans.The hotline is staffed by knowledgeable VA employees who can provide information about benefits including health care services for women.
Most Viewed Content

Screening Tools
Take a brief, confidential and anonymous screen.

Where to get Help
Are you looking for someone to help you or a family member?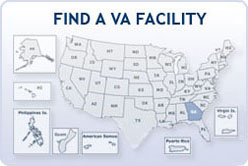 *Links will take you outside of the Department of Veterans Affairs web site. VA does not endorse and is not responsible for the content of the linked websites.