Information &
Resources for
Providers who Serve Veterans
Community providers play a vital role in ensuring that America's Veterans receive the care they have earned.
The Community Provider Toolkit is a resource for health care professionals working with Veterans outside of the VA health care system.
This site offers information and tools relevant to Veterans' mental health and well-being curated especially for community providers.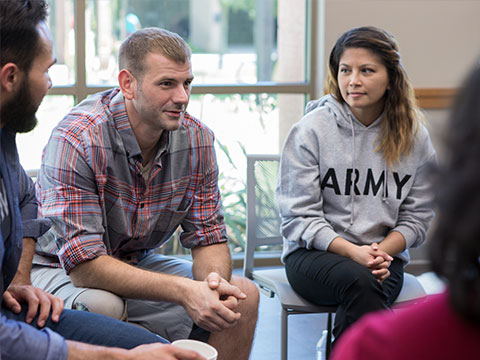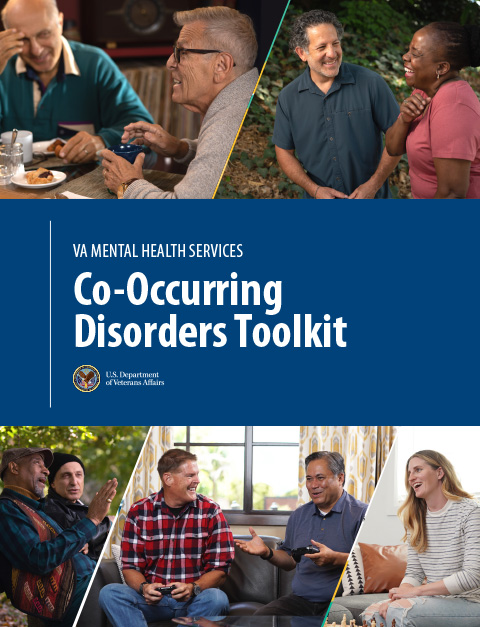 VA Mental Health Services Co-occurring Disorders Toolkit
The VA Office of Mental Health Services and Suicide Prevention has released a new toolkit for providers focused on the management and treatment of co-occurring conditions, the VA Mental Health Services Co-occurring Disorders Toolkit. The Toolkit provides information about resources to support providers in treating a range of conditions including those that co-occur with posttraumatic stress disorder, traumatic brain injury, mood disorders, and substance use disorders. It was developed under the Commander John Scott Hannon Veterans Mental Health Care Improvement Act (the Hannon Act), which was signed into law in 2020.
Learn more about the Hannon Act: Download the Hannon Act factsheet
Download the VA Mental Health Services Co-Occurring Disorders Toolkit (va.gov)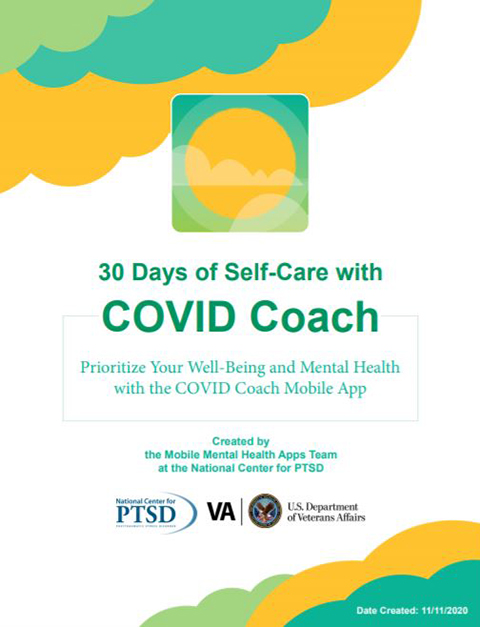 30 Days of Self-Care with COVID Coach
During times of stress, it is especially important to set time aside for self-care. Join us for 30 Days of Self Care with the COVID Coach mobile app. You will be walked through 30 different ideas for self-care practices – one for each day of the month. You can download the entire 30 day guide and get started at any time.
Are you concerned about a Veteran?
Refer them to
Consult with the
Or visit the