Using the 3-Step Referral Method to Meet the Continuity of Care Performance Measures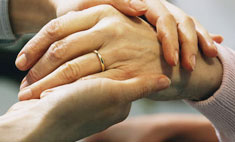 VA providers are encouraged to maintain treatment with patients for 90-days and provide at least two contacts in the 2nd and 3rd months of care. One way to increase the clinical impact of continuing care contacts might be to use required contacts to follow-up with patients regarding their experiences in self-help groups.
Continuity of Care Contact Options
At the 2nd and 3rd month follow-up, use the 3-Step Referral Method as part of the required performance measure follow-up. Incorporating the 3-Step Referral Method may help patients stay in self-help treatment long enough to benefit from it.


Contacting patients by telephone about self-help treatment could be particularly beneficial to those who live far from outpatient SUD treatment.