Sub-populations of patients often report special concerns about self-help participation. These concerns can act as barriers to engagement in programs. However, it can be helpful for your patient to know:
Some special populations, such as women, may participate more in and benefit more from 12-step groups than men.


More commonly, special populations may participate less in 12-step groups than mainstream groups do, but when they do participate, they benefit just as much or even more. This may be true for older people and some racial/ethnic groups such as Hispanics.


12-step group participation has positive outcomes for the special populations of women, youth, older people, Hispanics, and individuals with co-occurring non-psychotic disorders.
For information about specific populations see: Timko, C. Outcomes of AA for Special Populations.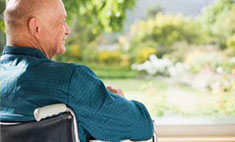 Population page info:
Women: page 3
Youth: page 6
Old People: page 8
Hispanics: page 13
Disabled Group: page 14
Co-occurring disorders: page 15